Improved environmental knowledge about amine-based CO2 capture
A CLIMIT supported project on basic research and development of important knowledge about amine reactions in the atmosphere, has doubled the knowledge database on atmospheric amine chemistry.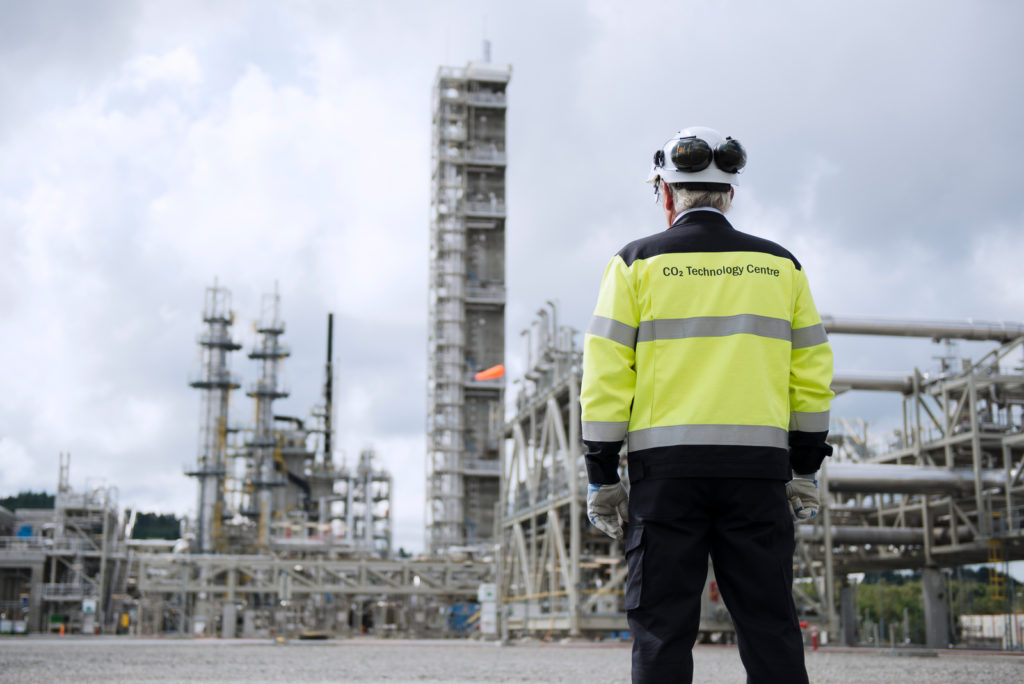 – The project has provided new fundamental scientific data on several technologically important amines and has doubled the existing atmospheric chemistry data base on amines. This new information has already been used in modelling emissions from TCM, says Professor Claus Nielsen at the University of Oslo.

Nielsen has worked with emissions of amines for many years in connection with full-scale CO2 capture and storage in Norway through activities at the University of Oslo and at the Technology Center Mongstad (TCM). He has been leading the CLIMIT research project since its start-up in 2015.

The most mature CO2 capture technology today is based on the use of amines. When CO2 is captured on an industrial scale from e.g. energy production, waste incineration or the cement industry, small amounts of amines will be released to the surroundings. Amines decompose in the air and then small amounts of nitrosamines and nitramines are formed which can be carcinogenic.

The Norwegian Institute for Public Health has recommended how much nitrosamines and nitramines can be emitted to air and drinking water. This has provided the Norwegian environmental authorities a method to set emission limits for CO2 capture facilities.

There are several amines that can be used for CO2 capture, and therefore detailed knowledge of the amines' atmospheric chemistry is required to be able to set upper limits on how much amine can be allowed in industrial emissions.

The objective for this project has been to advance the knowledge on amines and their fate in the environment, and thereby to facilitate sound environmental impact assessments of implementing large-scale amine-based post combustion carbon capture and storage technology (PCCCS).

To meet these objectives, the project has undertaken photo-oxidation studies of selected amines including quantification of the nitrosamines and nitramines formed, and employed quantum chemistry calculations to develop degradation mechanisms for implementation in atmospheric chemistry and dispersion models.

There is now sufficient data available for sterically hindered amines (AMP), cyclic
amines (piperazine, piperidine, morpholine, imidazole) and open-chain polyamines
(ethylenediamine, trimethylenediamine) to allow a reliable prediction of the nitrosamine and nitramine formation in the atmospheric degradation of these compound classes. This new information has already been implemented in atmospheric chemistry and dispersion models of emissions from TCM.

The project has funded a two-year research position. In addition, PhD students and employees at the university have been associated with the project. So far, two articles have been published in international journals and another five are in progress.

The project consisted of a strong international team and experts from both universities in Oslo, Gothenburg, Innsbruck, Lyon, Leeds and York have participated in the project. A major part of the project included studying the compounds in the photochemical reactor EUPHORE in Valencia by four of the research groups.
CO2 DataShare launches digital data sharing portal
CO2 DataShare launches an online, digital platform for sharing reference datasets from pioneering CO2 storage projects. This can contribute to even more cost-effective and secure CO2 storage.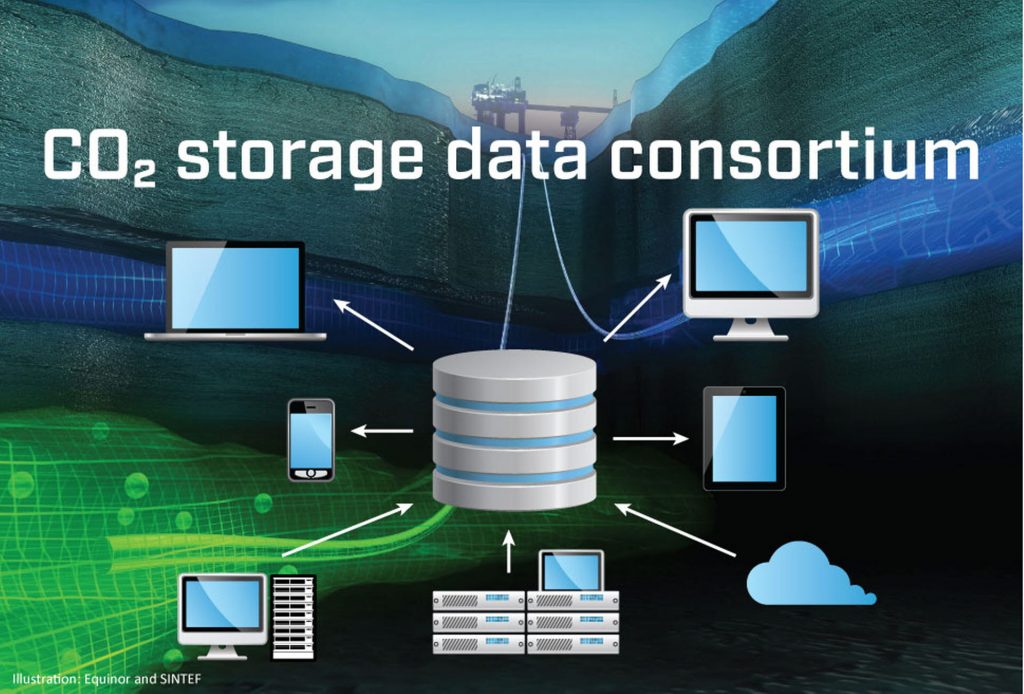 Research and development activities in the field of CO2 storage are often hampered by the lack of access to data from actual storage projects. Experience in sharing data from Sleipner shows the effect this data sharing has had on increasing knowledge and also international acceptance of CO2 storage.

– Since the start of 2018, the CO2 DataShare project has had ambitions to continue to expand the concept internationally. We believe this will be of great importance for international dissemination of knowledge and acceptance for carbon capture and storage (CCS), says Kari-Lise Rørvik of Gassnova.

CO2 DataShare has received financial support from Gassnova/Climit Demo and the US Department of Energy (DOE), which increases the likelihood that results will be applied internationally.

Read the press release from SINTEF
CO2 storage can be combined with EOR
An international CLIMIT-supported project led by the University of Bergen has exciting results on CO2 storage combined with increased oil production (EOR).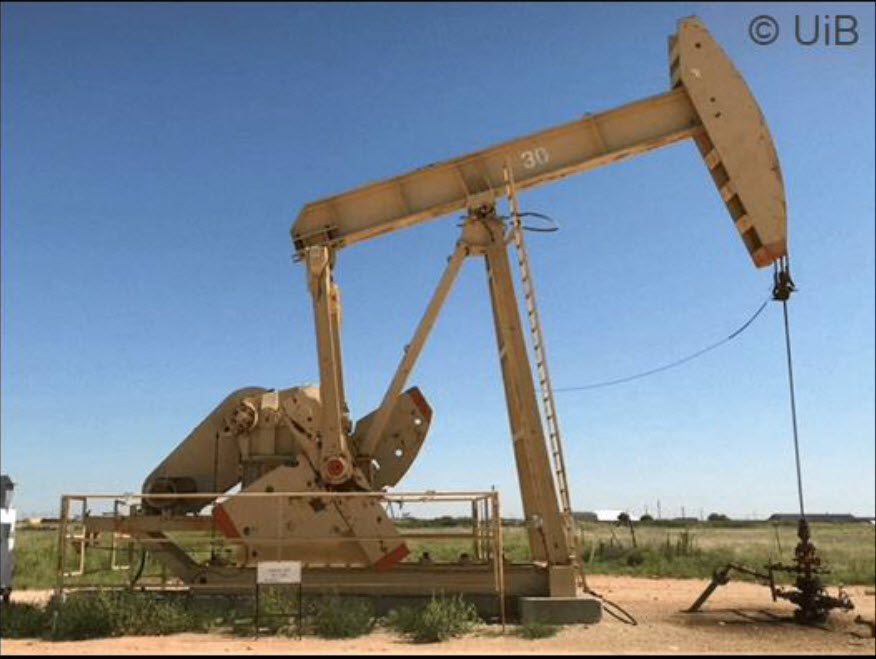 An international CLIMIT-supported project led by the University of Bergen has exciting results on CO2 storage combined with increased oil production.

New technology developed at the University of Bergen utilizes anthropogenic CO2 for enhanced oil recovery (EOR) while storing CO2 .

With the use of CO2 foam the oil production increase. At the same time more CO2 is stored than what can be achieved by conventional CO2 injection. Furthermore, operating costs is reduced.

Professor Arne Graue is leading an international research collaboration between 5 universities and 6 oil companies in the US and Europe that have both tested the technology in laboratories and also conducted large-scale injections at onshore field pilots in Texas, USA.

The project has just been completed and the final report with interesting results is available from the attached final report.

New models for cost effective CO2 storage
The Norwegian research institute NORCE has developed new models for CO2 storage that can lead to more cost-effective CO2 storage.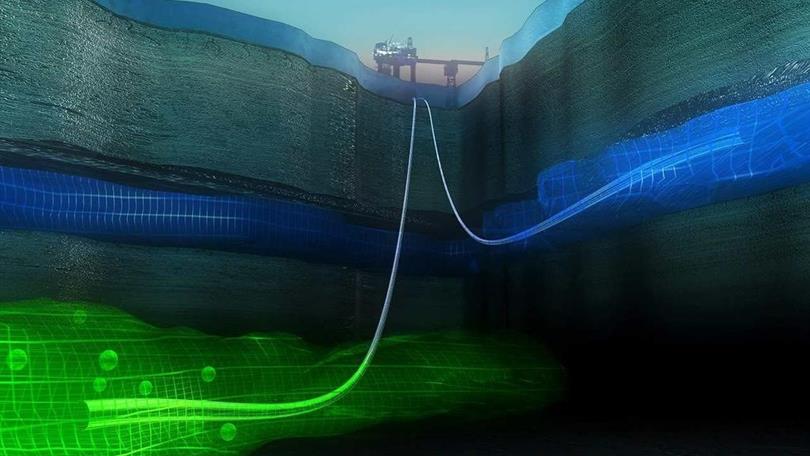 When planning large-scale CO2 storage, decisions must be regarding which formations can be used and how to monitor the injection and operation of safe CO2 storage. Geological measurements are important, but not sufficient, and should be supplemented with realistic data models based on geological data.

Uncertainty in the geological properties is a challenge, and uncertainty quantification is necessary to minimize unnecessary costs due to poorly founded decisions. The bottleneck has long been a reliable tool for quantifying uncertainty due to limited data.

NORCE has addressed this in a recently completed project funded by CLIMIT. Through a new mathematical framework for simulating CO2 flow after injection into a reservoir, uncertainties can now be handled more efficiently.

Read more about the project's results in their final report
New calls for EEA funds
New EEA funds calls that address bilateral R&D cooperation with Norway have now been launched in Poland and Romania.
Norway pays a substantial fee to the EU for participating in EEA cooperation. Parts of these EEA funds are being channeled into research.
Links to the calls are given below:
Polen
Romania
CCS is now a realistic opportunity
Carbon capture has become a strategic tool. Industrial companies consider the new technology as an opportunity to bolster their position in a green market.
IN 2005, CLIMIT WAS founded on a mission to stimulate research and innovation in the field of carbon management.

CLIMIT was established as an instrument to develop the technology all the way from basic research to piloting and demonstration.

– Since then, there has been a rapid development. Today, the technologyis ready to be deployed. This is the reason why industrial companies have become more engaged. And CLIMIT has been a driving force in creating this innovation chain, says Hans Jørgen Vinje, who until recently headed up CLIMIT.

INDUSTRIAL EMISSIONS
We are experiencing a turn in the climate debate. Until recently, the effort has been directed towards developing green energy sources that can replace fossil fuels. However, sun and wind can only reduce the emissions, not remove CO2 from industrial processes.

Energy accounts for 25 percent of the greenhouse gases, while the industry emits 20 percent. This is why the production of materials that society needs – such as cement, steel, aluminium, etc. – now receives more attention.

A new trend is that companies themselves are asking for technology that cuts emissions. They want to make products with smaller carbon footprints. Through a strategic, long term focus on green products, an industrial company can strengthen its global market position.

– Carbon Capture and Storage (CCS) is the only technology that can reduce CO2 emissions to the atmosphere, by putting the CO2 back where it came from, says Vinje.

Extensive work lies behind the development of the technology. Thousands of thoughts have spawned concrete results.

BROAD COOPERATION
– CLIMIT emphazises the applicabilityof research. When we receive applications for funding, we also evaluate whether the researchers include a plan delineating how their research can generate business. Moreover, CLIMIT requires that researchers obtain financing from the industry, says Vinje.

Close cooperation between research and industry is one of the reasons why the technology is now mature and ready for implementation. Industrial competence is injected into the research process, and a significant share of the research revolves around identifying cost-effective solutions. Most of the projects covered in this report, represent a synergy between researchers and end-users of technology.

– Research projects funded by CLIMIT, have contributed with insight and knowledge that will be decisive in the realization of Norway's first fullscale CCS project, now under development, says Vinje.

TOWARDS FULLSCALE INFRASTRUCTURE
Construction of a fullscale plant for capture, transport and storage of CO2 will represent a turning point both for the research community and the industry.

– When we put the technology to use, we will acquire important experience and insight. And this will speed up the innovation cycle, says Arvid Nøttvedt, Program Board Director of CLIMIT.

A fullscale CCS plant will open upfor completely new opportunities. The project includes an infrastructure for the entire value chain. Thus, the industry can focus on the capture of carbon – because transport and storage have already been taken care of.Furthermore, an infrastructure will acommodate for more flexible solutions.

Companies can catch parts of the emissions, which are fed into the transport system. This is less demanding, both in terms of technology and economics. Concepts for partial capture makes it possible to take out smaller amounts of CO2 from more locations, and simultaneously achieve significant reductions in totale missions.

The Norwegian fullscale CCS project has also garnered attention outside the country. One example is Preem, which is one of the largest emittors of CO2 in Sweden due to its many refineries. In cooperation with Aker Solutions, SINTEF, Chalmers and Equinor, Preem has received funding from CLIMIT and the Swedish Energy Agency.

In a project that will run for three years, the CCS technology of Aker Solutions will be tested out on the refinery in Lysekil, Sweden, and the possibilities for a connection to the Norwegian fullscale project will be evaluated.

– It is indeed positive that the planned fullscale infrastructure opens up for expansion at a future date. This will make it possible to test a scaled construction of a CCS value chain, says Nøttvedt.

ACROSS BORDERS
Norway is one of the leading nations when it comes to competence on carbon capture.

– Consequently, we consider it important to share our knowledge in this field with central players internationally, says Vinje.

CLIMIT is an active contributor to the international research organization ERA-NET ACT. The program counts members from 11 countries, in Europe as well as the US. Both research institutions and process industry companies participate. An array of significant projects are developed under the auspices of ACT.
CLIMIT supports new CCS cluster project
CLIMIT has allocated NOK 4.6 million in support for further development of the project "Øra CCS cluster". The project is based on a previous study funded by CLIMIT and project partners.
"CLIMIT is very pleased with the growing interest in CO2 capture among industrial companies and is pleased to be able to support with this exciting industry cluster initiative in Østfold, says ."
Svein Bekken in Gassnova
In order to create a new profitable industry based on carbon capture, the costs must be reduced, a market established and good business models developed. The goal with the project is to lay a good foundation for establishing cost-effective small-scale capture, use and storage of CO2 from companies in Øra and in the region over the next 24 months.

CCS cluster at Øra is among the pioneers for establishing new industry based on the CO2 capture technology, an industry that has the potential to create many jobs in the years to come.

A total of 16 partners from i.e. process industry, waste-to-energy, logistics, energy, technology suppliers and academia are part of the project. Many of the key players in carbon capture participate with important local and regional companies.

Fortum Oslo Varme's CCS project at Klemetsrud is one of the companies that continute with support and experience transfer in this project.

The project is owned by Borg CO2, a subsidiary of Borg Havn, but will be carried out in close cooperation with partners through an active steering group with assistance for project management from the Norwegian National Center for Circular Economy (NSSØ).
Impurities challenging for CO₂ transport
It is difficult to capture CO2 from flue gas, for example, without capturing other gases or water at the same time. Even small amounts of the other gases can create major problems when CO2 is to be transported to the storage site.
"If the CO2 gas comes from a gas fired power plant, coal-fired power plant or industry, it is almost never 100 per cent pure CO2"
Gaute Svenningsen,Institute for Energy Technology at Kjeller outside of Oslo
​Depending on how well the CO2 gas is purified, it will contain a greater or lesser degree of impurities in the form of particles, water, sulphur or nitrogen compounds

CO2 in various mixtures

In the project that Svenningsen is managing,the goal is to determine what degree of impurities can be accepted. Many of the impurities can react and form products that can destroy the steel pipes that are to transport the CO2."

If we envision an infrastructurefor CO2 transport with many different sources, the CO2 may contain various impurities that both separately and in mixture can result in destructive reactions," says Svenningsen.

"CO2 captured from a coal-fired power plant may, for example, contain small amounts of sulphuric gas. If this is exposed to water and oxygen, sulphuric acid can form and corrode the steel in a pipeline. CO2 from other sources may contain other impurities that can result in other reaction products, including solid particles.

Particles in the gas or detachedparticles from corrosion processes can also create problems, especially at the final station where the CO2 is injected into the underground storage site.

Laboratory experiments

All the experiments are conducted at a laboratory at Kjeller, where different types of impurities from separate sources are added to the CO2 in very exact doses and at specific time intervals Then the effect on steel corresponding to what is used in pipelines is measured over time.

"Corrosion and cross chemical reactions are studied in autoclave and flowlabs in which all of the variables are under precise control," Svenningsen explains.

Spectrometers, laser light and infrared light are used to measure the content of impurities and reaction products. If impurities disappear from a gas mixture, it is an indication that a chemical reaction is taking place,which is generally not desirable.

Small volumes, large consequences

"What we have seen is what would normally be regarded as very small amounts of impurities, but which can have large consequences over time. CO2 with sulphuric acid can eat through 40 mm steel pipe in the course of a year," says Svenningsen."

When there are plans to transport many millions of tonnes of CO2 over many kilometres for many years to come, it is important that costly pipelines do not rust away in a short period of time. With knowledge of how much, and which, impurities the infrastructure can withstand over time, it is possible to stipulate precise requirements for the purification of CO2 from different sources before transport and storage.

The project will establish a basis for the recommendation of limit values for various types of impurities in CO2 mixtures that are transported in pipelines. This knowledge will be of decisive importance to anyone who is responsible for the operation of pipelines and other plants that handle impure CO2.
Fully booked Climate Technology Conference kicks off in Oslo today
CLIMIT Summit 2019 brings together more than 270 high-level speakers and experts for exchanging ideas and building knowledge within the important climate mitigation tool: Carbon Capture and Storage (CCS).
Minister of Petroleum and Energy Kjell-Børge Freiberg started the high-level session of this year's CLIMIT Summit. He was followed by Patrick Child from the EU Commission, Angelos Kokkinos from the US Department of Energy and representatives from central actors of the Norwegian CCS efforts who will discuss opportunities for cooperation in this area.
"CLIMIT is currently mobilizing the next wave of capture projects. These are projects that potentially will use the storage infrastructure of the Norwegian full-scale demonstration project. Even on an international scale, CLIMIT is contributing to progress. Along with funding from Swedish authorities, CLIMIT supports testing of capture technology at the PREEM refinery in Sweden. This project could possibly lead to an international source that could use the planned storage in the North Sea."
Kjell-Børge Freiberg, Minister of Petroleum and Energy
He added: The Norwegian full-scale project would not have been possible without CLIMIT. CLIMIT has supported development of every step in the value chain: capture, transport and storage.

CEO of Gassnova, Trude Sundset, is also underlining the importance of international collaboration.
"We learn something every day and this is why it is important that we exchange knowledge and pull in the same direction. That's exactly what we do at CLIMIT Summit. Our Minister of Petroleum and Energy already mentioned the Preem project. And tomorrow we will sign an agreement with the American National Energy Laboratory (NETL) on exchange of personnel between our facilities and offices. It is crucial that we all work together on accelerating technology development and implementing CCS in industrial scale."
Trude Sundset, Gassnova
At CLIMIT Summit we also have broad participation from the industry, and speakers from among others Total, Equinor, Mo Industrial Park, Eyde cluster, Preem AB, Federation of Norwegian Industry and Norwegian Oil and Gas Association.

CLIMIT is the Norwegian programme for research, development and demonstration of technology for CO2 capture, transport and storage. The International Energy Agency IEA and the UN Intergovernmental Panel on Climate Change agree that reaching the Paris goals without CCS will be extremely demanding. Through the CLIMIT research programme, Gassnova and the Research Council of Norway are cooperating to fund CCS projects with about 20 million Euro annually.
Cutting costs with compact capture plants
If carbon capture is to be implemented on a large scale, the solutions must be financially sustainable. A group of actors led by the Fjell Technology Group in Bergen has enhanced the efficiency of a well-proven method.
"The capture of CO2 with solvents has been carried out for many years, but the method is based on technology developed in the 1930s"
Dag A. Eimer, SINTEF Tel-Tek consultant and professor at the University College of Southeast Norway
Fjell, SINTEF Tel-Tek and CMR Prototech have worked together with Equinor over the last 10 years to develop a more efficient capture plant that requires less space.
High pipes take up space
"The use of solvents is about giving the chemicals enough time and contact with the flue gas to bind the CO2," Fjell CTO Asbjørn Strand explains.

Traditional capture is carried out by releasing the waste gases through a high pipe. On their way up, the flue gas encounters CO2 binding chemicals– so-called solvents – which are sprayed down from the top and sides and absorb CO2. Then the solvent is transferred to a desorber, where CO2 released from the solvent.
"The absorption method can require a pipe that is several tens of metres high. This means that you will have a capture plant that requires a great deal of space, which both limits the areas of application and results in substantial investment costs."
Asbjørn Strand, CTO, Fjell
While many projects in CLIMIT have contributed to the development of more efficient and less costly solvents, the Fjell Technology Group has looked at the opportunities to improve the actual capture plant.
Rotating gaskets
"Simply explained, we have developed a compact plant that increases the surface area of the amine by means of rotating technology. This reduces the time that the flue gas must be in the capture unit, which also reduces the size of the plant," Strand explains. The method also makes it possible to use concentrated and viscous solvents that absorb CO2 more efficiently. It is of no consequence what types of solvent are used. The technology is solvent neutral.

The Fjell Technology Group's cooperation with Equinor, SINTEF Tel-Tek and CMR Prototech began already in 2007. That is when the group, under the management of Equinor, developed a compact "stripper" or desorber that separates the CO2 from solvents after carbon capture. This is the same group that is responsible for the new pilot for the absorber component of the capture plant, which is being tested now under the direction of SINTEF Tel-Tek at the University College of Southeast Norway in Porsgrunn.

"Work on the development of the absorber stopped in 2012, but upon agreement with Equinor, we took over the rights and resumed the work in 2015. We then had an idea about how we could solve the absorption process. We applied for and received support from CLIMIT, which has been decisive in getting us to where we are today," says Strand. Statoil has also contributed financing.

"The technology is still immature, but the goal is to be ready with a compact plant that has a broad area of application, both in industry and on the oil platforms by the end of 2020. In addition to being space-saving, the concept will also be less costly than traditional capture plants.

"The investment costs will be significantly lower, and it also looks like the operating costs will be somewhat lower," says Strand.
Storage is decisive
If the carbon capture plant is to be interesting commercially, however, it is crucial that an infrastructure for transport and storage be put in place. Madsen anxiously awaits the start of the full-scale project for carbon capture, but he trusts that it will take place according to plan.

"Almost all scenarios for how we can reach the two-degree target from the Paris Agreement require the capture of CO2 from power plants and industry. Wedo not have any alternative to paralleluse of carbon capture," says Strand.

"The earlier we get started, the better."