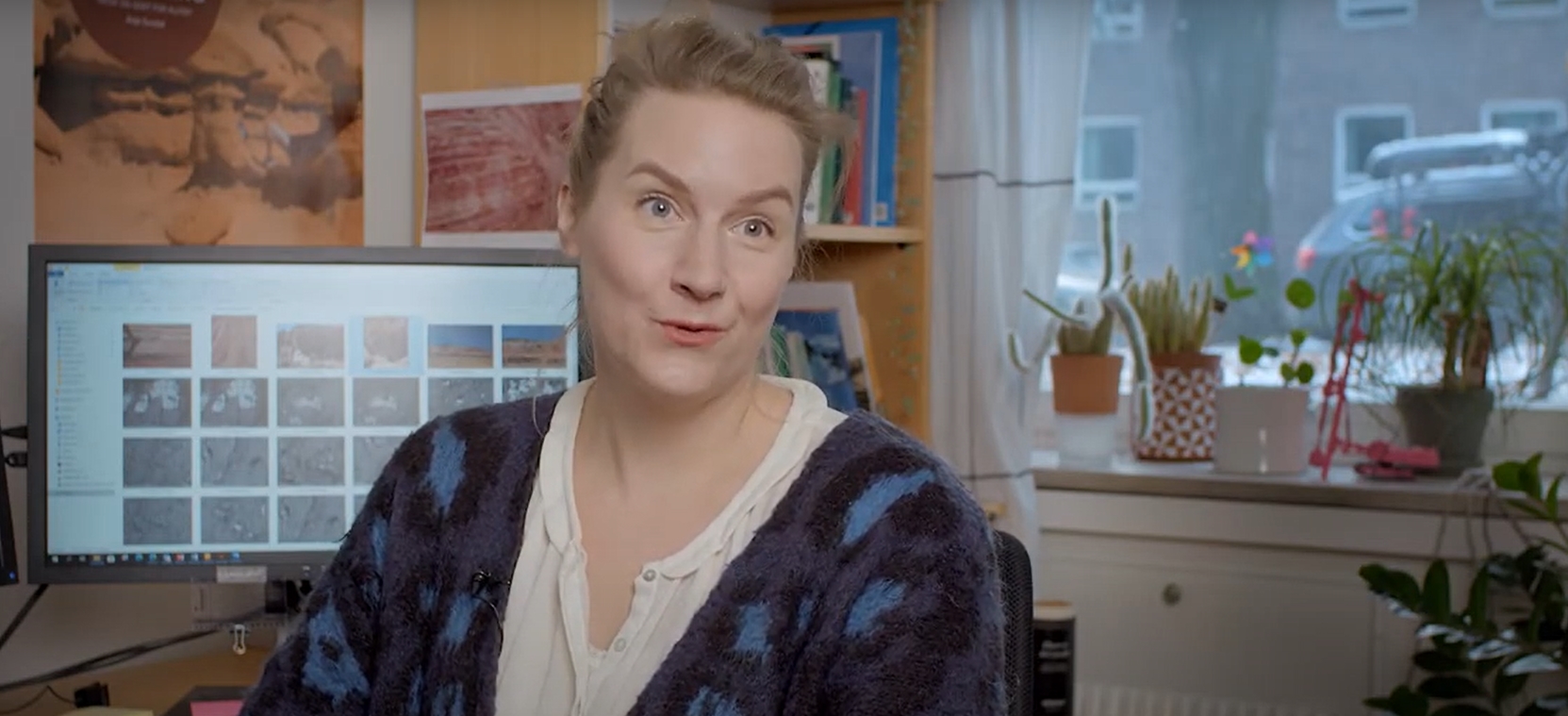 Safe CO₂ storage using traceable noble gases
The University of Oslo has developed a new and effective method of monitoring CO2 storage sites by measuring the quantity of noble gases in CO2 streams.
When large amounts of CO2 need to be stored safely underground as a climate initiative, we need to be able to document that it stays where it is. It requires technology that measures carbon content along with the possibility for checking where carbon is coming from in a quick, affordable and accurate manner. The University of Oslo has researched a method that can provide an answer quickly and affordably. Noble gases are the key.
A new method of monitoring
During the ICO2P project, project manager Anja Sundal, PhD fellow Ulrich Weber and their team developed a method whereby analysis of noble gases and CO2 can be used to monitor CO2 capture and storage. The chemical and physical "fingerprint" of various isotopes and relative concentrations of gases can be used to identify CO2. Partners in Switzerland have created an instrument that can measure extremely low concentrations of noble gases. Researchers in ICO2P have used this instrument for the entirely new purpose of monitoring CO2.
"We have designed a mobile and cost-effective monitoring programme for CO2 capture operations and storage sites on the Norwegian continental shelf. The equipment fits in to a small, portable suitcase and can be easily transported to where we need to take measurements," says Sundal.
During the ICO2P project, the University of Oslo worked with researchers from Eawag in Switzerland, who developed this device, a mass spectrometer, which is totally unique since it can measure extremely low concentrations of noble gases (He, Ne, Kr, Xe, Ar), as well as other environmentally relevant gases (O2, CH4, CO2 and N2) out in fields. This is a significant development as knowledge of gas compositions can provide a lot of environmentally relevant information right there and then. All origins of CO2, in the atmosphere, the ocean, produced by bacteria, or captured from industrial processes, have their own natural, unique imprint of noble gases.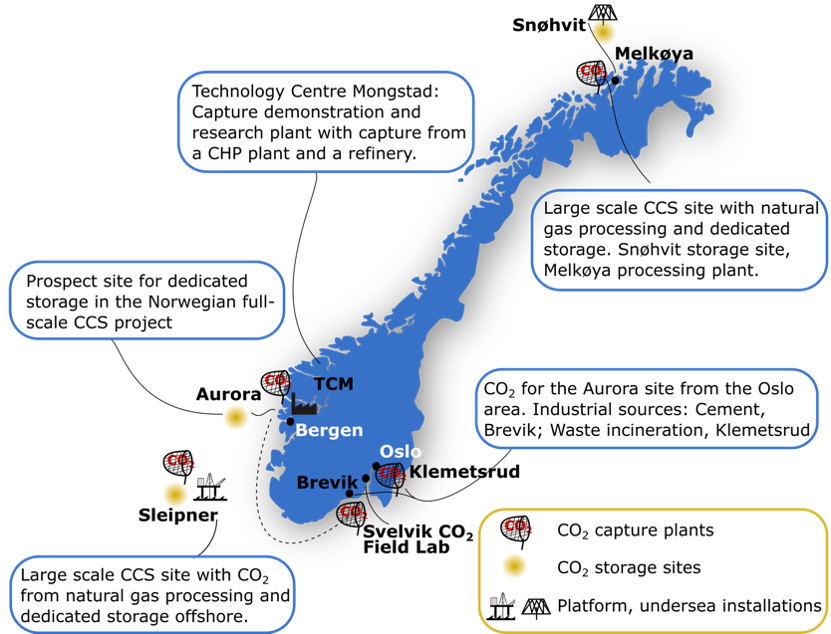 Samples gathered from natural gas fields
During the project, the ICO2P team gathered samples from Norwegian natural gas fields, CO2 capture plants and at CO2 storage sites in order to gain understanding about the geochemistry and isotope signatures of gases needing to be stored, and to find out if it is possible to identify them later and distinguish them from other gas sources.
"We have monitored noble gas variation in different carbon capture operations using this instrument and adapted calibration methods," Sundal explains.
Measurements were carried out at the Technology Centre Mongstad (TCM), at Melkøya (Snøhvit) and at the Klemsterud waste incineration plant. This has not previously been surveyed and provides new scientific insight into the processes that causes stored gas to have a unique signature. Noble gas concentrations in "captured" CO2 appear to be much lower than in the atmosphere, while there are significant differences in concentrations and signatures between various capture operations. Time variations have also been documented in the gases' signatures, something which offers insight into capture processes.
Knowledge about gases' chemical and physical "fingerprint" can later be used to identify the source. This is vitally important for being able to monitor the CO2 if it should flow out of a storage site, because you need to be able to distinguish between anthropogenic and natural gases that seep out from the seabed.
Noble gas signatures
PhD fellow Ulrich Weber has utilised knowledge about noble gas signatures in captured and anthropogenic CO2 to model how signatures change when injected CO2 comes into contact with fluids (fossil saltwater) in geological reservoirs. Calculations show that with time, the injected gas will change its signature, since it will absorb more noble gases from the reservoir. The signature will nevertheless be recognisable and distinguishable from both atmospheric gas, fossil natural gas, gas produced by bacteria and gas hydrates.
There has been excellent collaboration between academia and industry. Industrial partners have contributed as supervisors, made significant contributions to publications, made data available for the project, and contributed with finances to the project.
The results from the project are useful for industry. The project presents a measurement system that fits in to a small suitcase. This means both researchers and industrial operators can take it with them to where they need to make CO2 and noble gas measurements to verify safe gas storage. A simple, affordable and practical solution.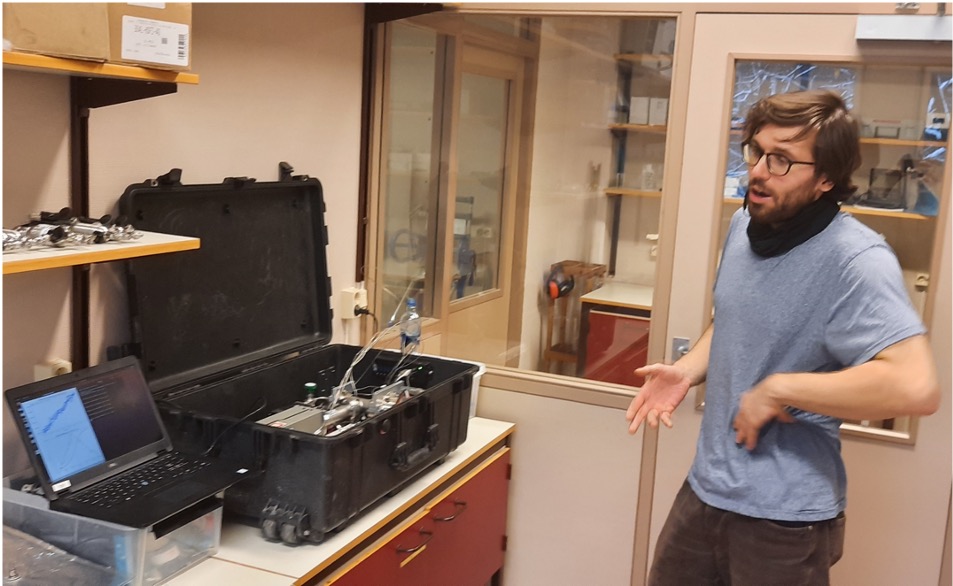 Key data about the project
Title: ICO2P – Application of noble gas signatures in monitoring schemes for offshore CO2 storage
Project number: 280551
Partners: University of Oslo (project owner), Equinor, Shell, Eawag
Project period: 2018–2021
Budget: NOK 9.2 million, including NOK 5.5 million in funding from CLIMIT