Researching how Grenland can become climate positive
– Our goal is to specify what it will take to capture CO2 from all major emitters in Grenland – With the aim of making this industry-focused region climate-positive by 2040. We are well on our way to providing a range of solutions that will give the authorities and industry the basis they need to make their decisions.
Says Anne Cathrine Syversen from Powered by Telemark, an industrial and technology cluster. She is also the project manager of Grenland Industrial CO2 Capture and Storage's (GICCS). The research project was launched in November last year and will run until 2024. It has a budget of NOK 11.4 million, with half of its funding coming from the process industry and the other half from the CLIMIT programme. The starting point for this was the cluster's roadmap, which identified 25 projects that will contribute to making Grenland the world's first climate-positive industrial region.
This is a formidable task as the process industry in Grenland, with its 2.4 million tonnes annually, accounts for appr. 20 per cent of the Norwegian industry's CO2 emissions. When the capture plant associated with the Longship project at Heidelberg Materials's factory in Brevik is commissioned in two years' time, emissions will be reduced by around 400,000 tonnes a year. About 800,000 tonnes will be cut thanks to the recalibration of Yara's fertiliser production process to incorporate green power as part of the HEGRA project.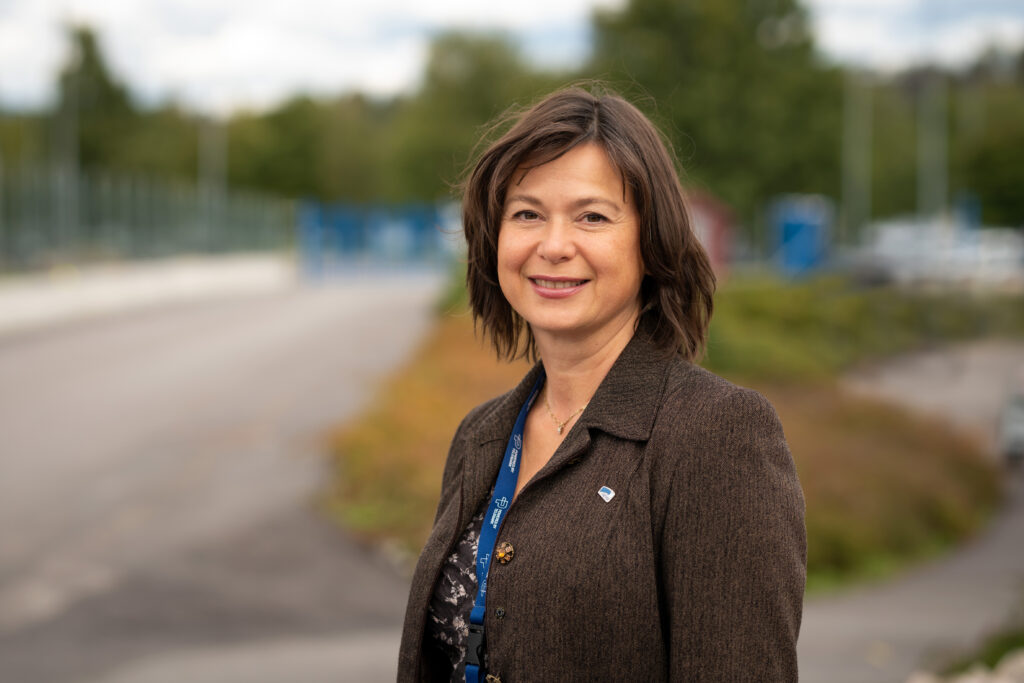 Joint solutions to get rid of all climate emissions
– GICCS is focused on investigating and calculating how to annually eliminate appr. 1.2 million tonnes of emissions from the process industry in the region. This will be achieved through a joint investment and shared solutions that will limit costs incurred by individual companies, says Syversen.
SINTEF Industry in Porsgrunn is responsible for coordinating the different work packages. They are working in partnerships with researchers at the University of South-Eastern Norway. Kristian Aas at SINTEF Industry is the coordinator for all project activities and says that the cooperation with companies to collect data has been good.
Will use available waste heat
– In the first phase, we identified how much of the waste heat generated by the process industry can be redirected for the operation of facilities for capturing CO2. This is essential to keep energy costs as low as possible. In the next phase, we will explore whether there is also waste heat from other nearby industrial stakeholders available and consider the use of high-temperature heat pumps. Some electrical power will be needed to operate the facilities with compressors and other equipment, and we will quantify this need, says Kristian Aas
Extensive research required
Grenland is Norway's largest industrial region, supporting around 6,000 jobs in the area. The biggest emitters are Ineos Rafnes, Inovyn Norway, ERAMET Porsgrunn and Heidelberg Materials (with total emissions of approximately 400,000 tonnes of CO2 that are not planned captured in the Longship plant). The idea is that an absorber for CO2 containing flue gases will be established at each of the companies. This will be connected by a pipeline leading to a standard 'stripper' where greenhouse gases will be separated in a capture process based on amines. This is the most mature of the technologies for capturing CO2. The captured substances will then be stored in liquid form and transported from a shared warehouse to a reservoir.
– In this respect, the location of businesses in relation to the fjord will play a role in determining whether one or more capture facilities should be established. We will also have to assess whether it is appropriate to use alternative technologies for capturing CO2 that require less heat based on the flue gases present. But if we find that amine technology is the preferred option, then we need to find out how high a temperature this solvent can have in the planned pipeline, says Aas.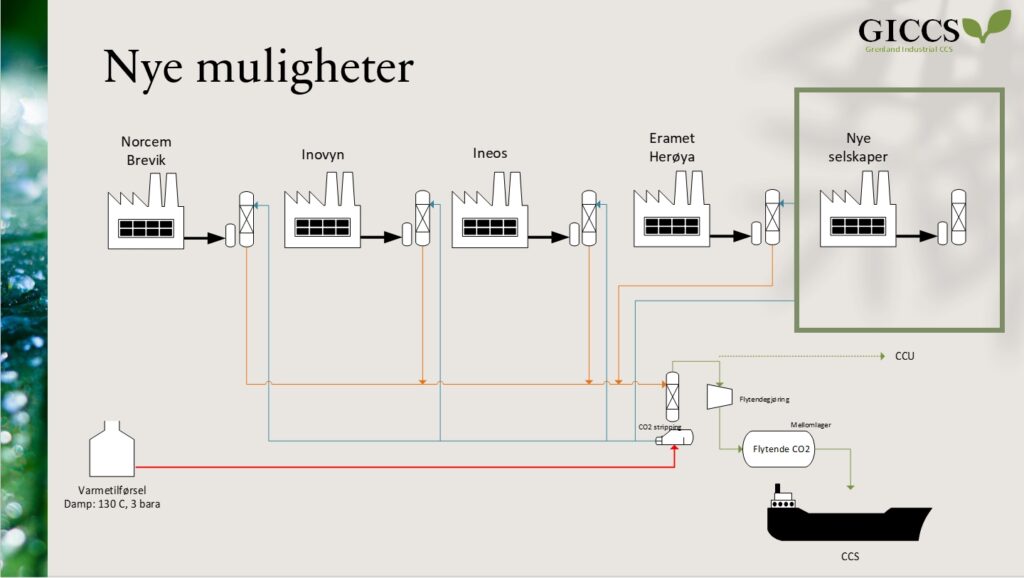 Draws on strong and broad expertise
To provide solutions to these and many other technical challenges, researchers are drawing on expertise from throughout SINTEF. Nippon Gases, a world-leading company in the field of CO2 handling, is also involved. Bluegreen is contributing expertise in thermoplastics, while Pipelife, who manufacture systems for plastic pipes, are also on board. Bouvet will assess sensors and IT solutions.
Another important partner is Herøya Industrial Park, which is the intended host site for these joint solutions. The project has also engaged Norsk e-fuel and Nordic Electrofuel to investigate the possibility of utilisation of CO2 in the region.
A project with significant transfer value
– The project is divided into five work packages and a total of 29 interim reports are planned before the delivery of a final report in two years' time. This will ensure that participants have plenty of opportunities to provide their input and views before the final summary of recommendations for the construction and operation of facilities is submitted, Anne Cathrine Syversen adds.
SINTEF has also created a separate website for the project which will be updated on an ongoing basis with assessments and results as research progresses.
– Disseminating knowledge during the project is important because we believe that what we arrive at in terms of recommended solutions in Grenland will also be of use to other industrial regions facing the same challenges as we do, both in Norway and in Europe. It is about being able to maintain production and employment in the process industry, and thus the welfare of people and countries, without harming the climate and environment. Without the funding and support offered by industrial companies and CLIMIT, we would not have been able to carry out such extensive and thorough research. We are very grateful that Gassnova, thanks to its presence in Porsgrunn, has been and remains an enthusiastic promoter of the project. We feel a sense of duty, and we will deliver, promises Anne Cathrine Syversen.