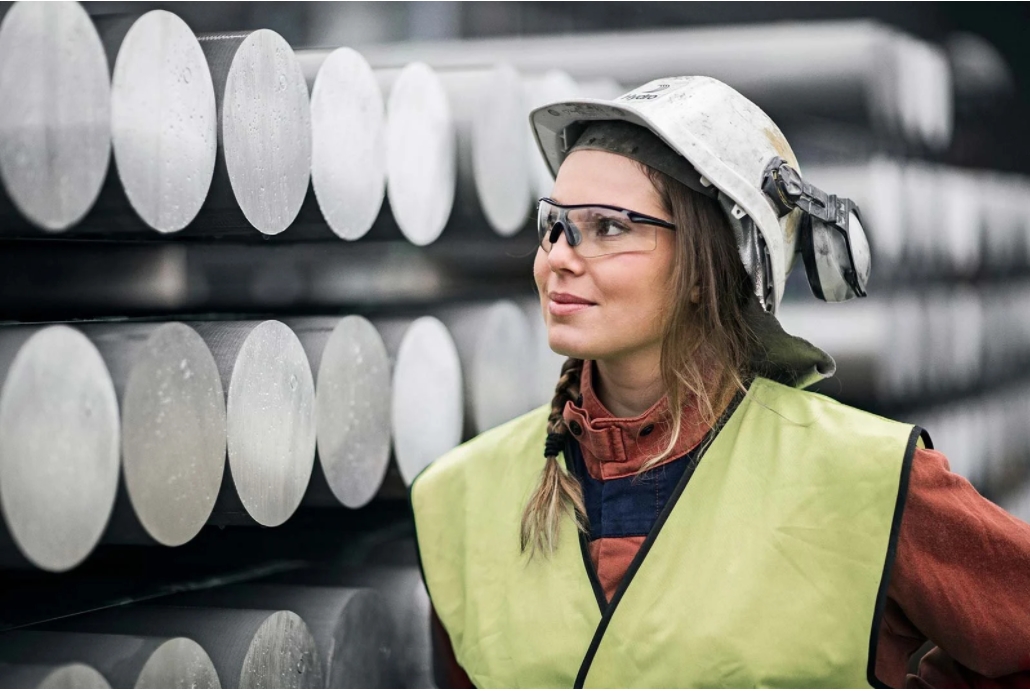 A CLIMIT supported project has yielded such promising results that Hydro will invest in the technology
The project's goal is to develop an alternative process to produce aluminium from aluminium oxide that may result in lower CO2 emissions than the current well-established electrolysis process (Hall-Heroult process).
---
Text and photo: Hydro
In launching its new sustainability ambitions, Hydro has announced its intention to deliver its first commercial volumes of near-zero carbon aluminium in 2022. Hydro is also continuing its technology efforts toward an industrial scale pilot producing carbon-free aluminium by 2030.
Without CO2 emissions
In Norway, more than two million tonnes of CO2 per year are emitted from the electrolysis plants. Globally, more than hundred million tonnes are emitted. CO2 stems from the reaction between aluminium oxide and carbon anodes. During the electrolysis process, aluminum oxide is split into liquid aluminium metal on the cathode and CO2 is on the anode. In the alternative process, aluminium oxide is first converted to anhydrous aluminum chloride, AlCl3, which is then electrolysed. In this electrolysis process, aluminium chloride is split into liquid metal on the cathode and chlorine gas on the anode. The electrolysis process itself takes place without CO2 emissions. Anhydrous aluminum chloride does not exist naturally and must be made as an integral part of the process.
On a large scale, the only proven method is so-called carbochlorination of aluminium oxide at around 700°C: Al2O3(s) + 1.5C(s) + 3Cl2(g) = 2AlCl3(g) + 1.5CO2(g). Chlorine for this reaction will come from the electrolysis of AlCl3. Even if CO2 is not formed in the electrolysis process itself, CO2 will form during carbochlorination. But this CO2 can be captured far more easily than the one from the current electrolysis process since it is almost concentrated. It is also possible to recycle it in this process. It is known that CO gas can be used instead of carbon to produce AlCl3. CO2 from the carbochlorination can therefore be converted to CO and thus recycled. For example, conversion of CO2 to CO can occur using hydrogen or electrolysis. Alternatively, CO can be made from natural gas with hydrogen as a by-product. Then CO2 from production of AlCl3 must be sent to storage (CCU). An additional option is to use biomass to make CO. Then produced CO2 could be released to the atmosphere climate neutral or, if stored, give net capture of CO2. All these options will be evaluated in the project. In addition, the carbochlorination process will be studied in depth and a techno-economic model will be developed for the whole process.