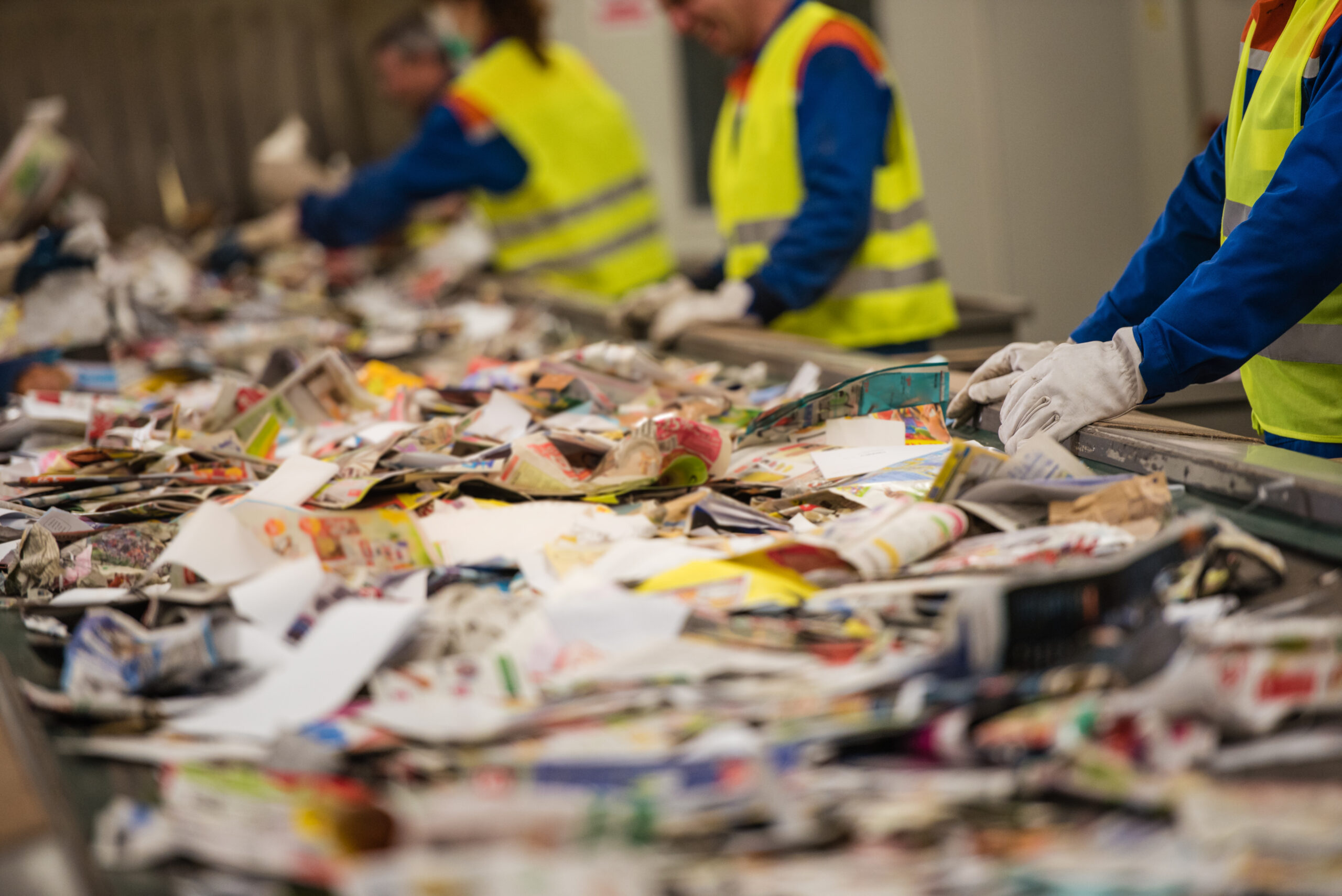 Clean waste incineration
Combustion of waste produces large amounts of CO2 that is emitted directly to the atmosphere. Statkraft's plant at Heimdal gives off 240 000 tonnes annually.
Currently, the company is heading a feasibility study on how CO2 from incineration can be captured, transported and stored.
Statkraft's plant at Heimdal incinerate waste from the entire mid-Norway. The district heating plant sends heated water in pipelines to housing associations and institutions such as St. Olav's Hospital, the Norwegian University of Science and Technology, Lerkendal Stadium and the Nidaros Cathedral.
These days, Statkraft is conducting a feasibility study in cooperation with national and international players, the industrial cluster CCS Mid-Norway, Trondheim Port Authority and Trondheim Municipality.
«The content of the feasibility study is three-fold,» explains Statkraft's Bjørn Hølaas, director of CCS. «In the technical part, we are evaluating different technologies for capture, and intermediate and permanent storage. In the commercial part, we are analysing how the framework of incentives, markets, sources of income, taxes, etc., is developing. Finally, we are investigating how the growth of the circular economy will reduce fossil content in waste – mainly plastic – since this will cut fossil emissions.»
Mature technology
Statkraft has chosen to divide the feasibility study in two parts. In one part, a technical basic concept was developed in cooperation with Rambøll Denmark, Project Invest and TCM. The second part encompasses verification, improvement and optimisation of the basic concept together with suppliers.
«We have focused on establishing a robust concept,» says Bjørn Hølaas. «Since we selected a standard monoethanolamine (MEA) solution, we don't have to consider patent issues. The amine technology has been widely proven and is comprehensively documented. We wanted to ensure that the concept was buildable, so that the work in part two – verification, improvement and optimizing the concept – ran smoother.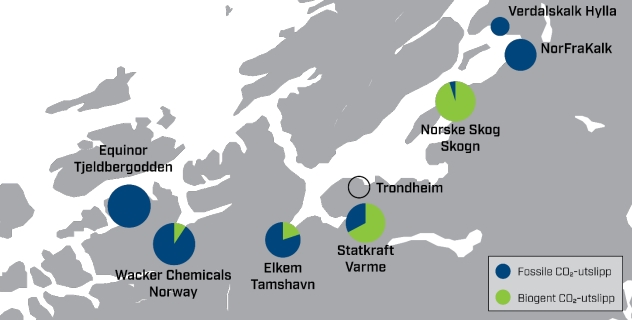 The value of cooperation
One of the main challenges of implementing CCS at the district heating plant at Heimdal, concerns transport and intermediate storage. Still, almost 40 percent of the costs of the basic concept is related to transport, intermediate and permanent storage. And this cost must be reduced.
Whether Statkraft chooses to hook up to the Northern Lights infrastructure – or opts for a different alternative – the company will need an intermediate storage for captured CO2. The basic concept includes an intermediate storage of 3600 tonnes. Which is about half a ship load from Northern Lights.
«As a consequence, we have sought to collaborate with other players in CCS Mid-Norway. If we can work together to identify solutions for transport and intermediate storage in Trøndelag – and this way reduce costs for all of us – implementing solutions for transport and intermediate storage, will be a realistic option,» says Bjørn Hølaas.
CCS Mid-Norway springs from the Mid-Norway industrial cluster. Companies such as Franzefoss, Elkem Thamshavn, Wacker and Equinor at Tjeldbergodden, participate in this initiative, seeking to develop a regional infrastructure for transport and intermediate storage of CO2 from the production processes.
Regulatory framework in process
An important part of the feasibility study is dedicated to developing a comprehensive overview of the commercial framework for CO2. There is great interest in EU's certification scheme for handling CO2, which will be announced towards the end of 2022.
«EU's new directive will give us important instructions on how we shall monitor, and report on, critical parameters along the value chain. It's also interesting to observe how Sweden, Denmark, the Netherlands and Great Britain have organized their CO2 handling regulation regimes.»
Voluntary marketplaces for CO2 quotas and biogenic emissions – like Puro Earth and other arenas – are growing steadily, and will eventually play a decisive role.
«In Statkraft, we see the importance of partnering up with key players – in a broad cooperation with relevant authorities – in order to promote a sustainable framework,» says Bjørn Hølaas.
A robust regulatory framework ensures a level of predictability that is necessary for the industry in order to implement CCS technology. But more is needed from governmental authorities.
«Putting CCS technology to use, is crucial in order to learn from practical and operational experience – which, in turn, translates into cost reductions. In commercial terms, it will take some time before CO2 capture will be economically sustainable, so it's imperative that governments contribute with public funds.»
CLIMIT support creates results
So, what role has CLIMIT's played?
«The financial support is definitively crucial. But maybe even more important is it that CLIMIT supports such a wide array of CCS projects. The accumulated knowledge that is channelled through CLIMIT, is as valuable as the support we receive for our own projects. And it's a great advantage that CLIMIT emphasizes the external communication of project results. Moreover, I believe that for those of us who work in the different industrial companies, public funding through CLIMIT gives the internal projects we propose higher legitimacy,» says Bjørn Hølaas.