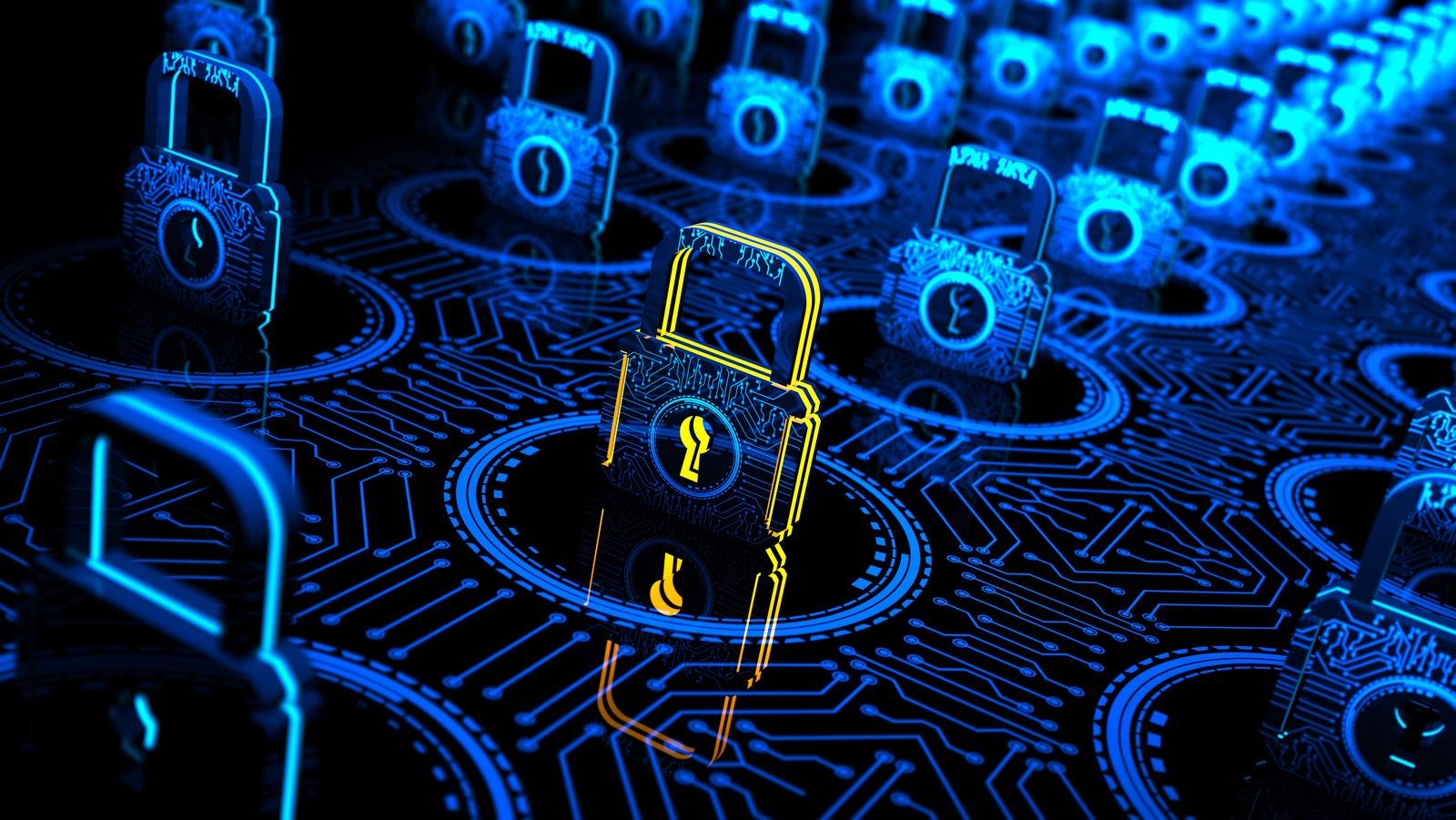 Reducing the risks of CO₂ injection
Re-using old oil and gas fields as permanent storage sites for CO2 have many advantages – but also some challenges. The purpose of InjectWell is to obtain a better understanding of what happens in the well area when CO2 is injected into old hydrocarbon reservoirs.
The InjectWell project is a technical development study, headed by the Norwegian research institute, NORCE, in collaboration with partners from Germany, Wintershall Dea and the Technical University of Freiburg.
«The project delivers experimental and numerical understanding of well integrity and near-wellbore effects and phenomenon dedicated to CO2 injection into pressure depleted hydrocarbon reservoirs (DHR). In this project, we contribute to lower the threshold for re-using and storing CO2 in old oil and gas reservoirs by making the injection operation of CO2 more predictable and safer», says senior researcher and project manager Jonas Solbakken at NORCE.
Theory and practice
The methodology for improved understanding of injectivity and flow assurance well-to-reservoir relies on sound mathematical simulations and realistic experiments conducted in the laboratory. Experimental data and results can be used as input to tune and improve and the simulations, while the simulations may generate new insight that can be used to adjust and improve the experimental design and the generated datasets.
"From this project, both generic and specific knowledge and data will be produced, which should be relevant for the CCS research community and the industry. The specific cases will target and support ongoing projects of large-scale storage of CO2 in some old oil and gas fields in Europe."
High degree of complexity
The project team seek to better understand what operational conditions can give constrains with respect to the planned CO2 injection rates. This is important to understand for large-scale storage projects to reach their targets with less hassle and downtime. There is, however, a plethora of complexity in the well area and possibilities that problems may occur – one of the reasons is because CO2 doesn't behave like many other gases.
«When compressed CO2 is pumped at high velocity down a deep well and into a reservoir, the properties of the CO2 may change a lot. In the case of pressure depleted reservoirs, significant differences in pressure and temperature conditions may be exposed to the CO2 during its pathway through the well and into the reservoir. This increases the complexity of the actual processes going on in such operations and this could give implications on injectivity, which we need to understand better», says Solbakken.
Depleted hydrocarbon reservoirs versus saline formations
CO2 can be stored in different geological settings. The InjectWell develops reference experiments and simulations that can be used to shed light on the differences between CO2 injection in depleted oil and gas reservoirs and saline water formations.
«A broader understanding of possible bottlenecks and advantages/disadvantages related to CO2 injection into depleted reservoirs compared to saline formations, should be valuable knowledge in the development of new concepts for CO2 storage also on the Norwegian Continental Shelf», says Solbakken.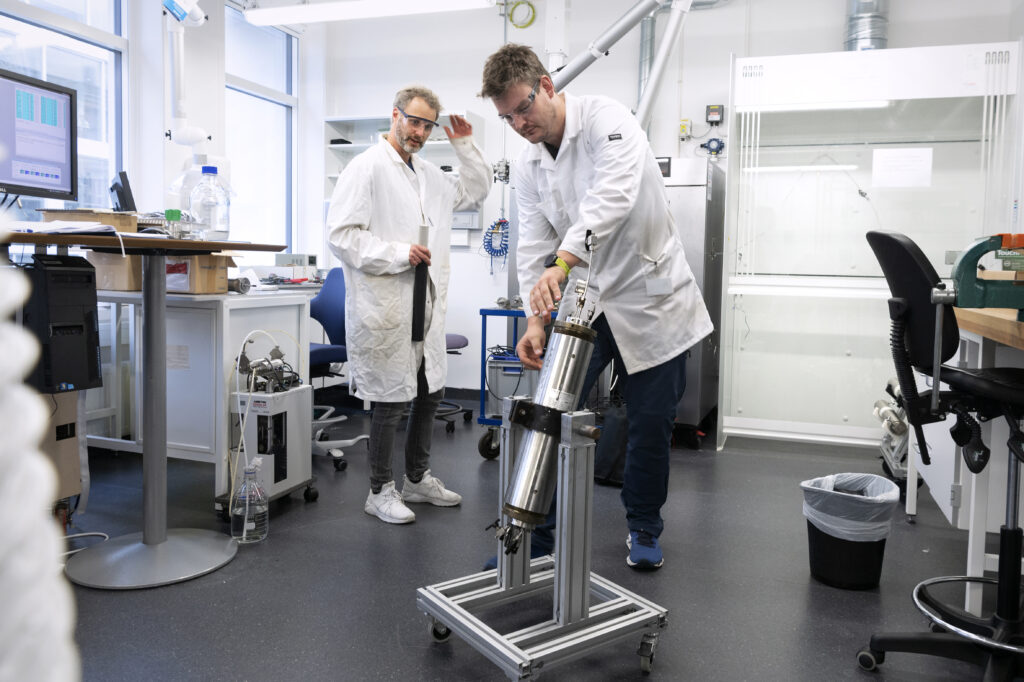 Suitable software
Furthermore, the researchers in collaboration with the industrial partner, intend to test and compare various versions of commercial simulation software for CO2 injection.
Currently, the oil industry utilizes different software for simulation of processes in the well, near-well area and the reservoir. However, these tools still lack several dedicated functionalities for injection and storage of large volumes of CO2.
«We want to understand how well the simulators on the market today perform, when it comes to describing the various processes and phenomena in the wellbore and near-wellbore area, under realistic scenarios of CO2 injection», explains senior researcher Nematollah Zamani at NORCE.
«NORCE is a leading institute within research and development of dedicated simulation tools for CO2 storage. Currently, several research groups at NORCE are working on this topic. In the InjectWell project, NORCE will primarily lead and deliver experimental-based-research using their experimental capacities. Laboratory derived parameters and datasets, particularly, at field-realistic conditions are challenging to perform but crucial to improve understanding and feasibility of subsurface processes, including a major contribution to calibrate, verify and increase accuracy of simulator software and models for CO2 storage. The ambition is that future simulators can be used with better precision and robustness in this specific field», says Solbakken.
Support from CLIMIT
The total budget of InjectWell is 14 MNOK. 6.3 MNOK is covered by the industrial partner, while MNOK 7.7 is supported by the CLIMIT Program.
Moreover, CLIMIT has also an important role in connecting relevant projects and partners, and thus, facilitate knowledge transfer and synergies to accelerate realization of more full-scale CCS applications. Already early in the project, the researchers were contacted by interested parties who had read about the InjectWell project or was encouraged by CLIMIT to contact the project manager, or the NORCE organization.
"CLIMIT has a very good overview of the field of CCS. CLIMIT fulfils an important function in aligning the research communities with the needs of industrial players. A closer collaboration between research and industry is definitely a win-win situation", says Solbakken.