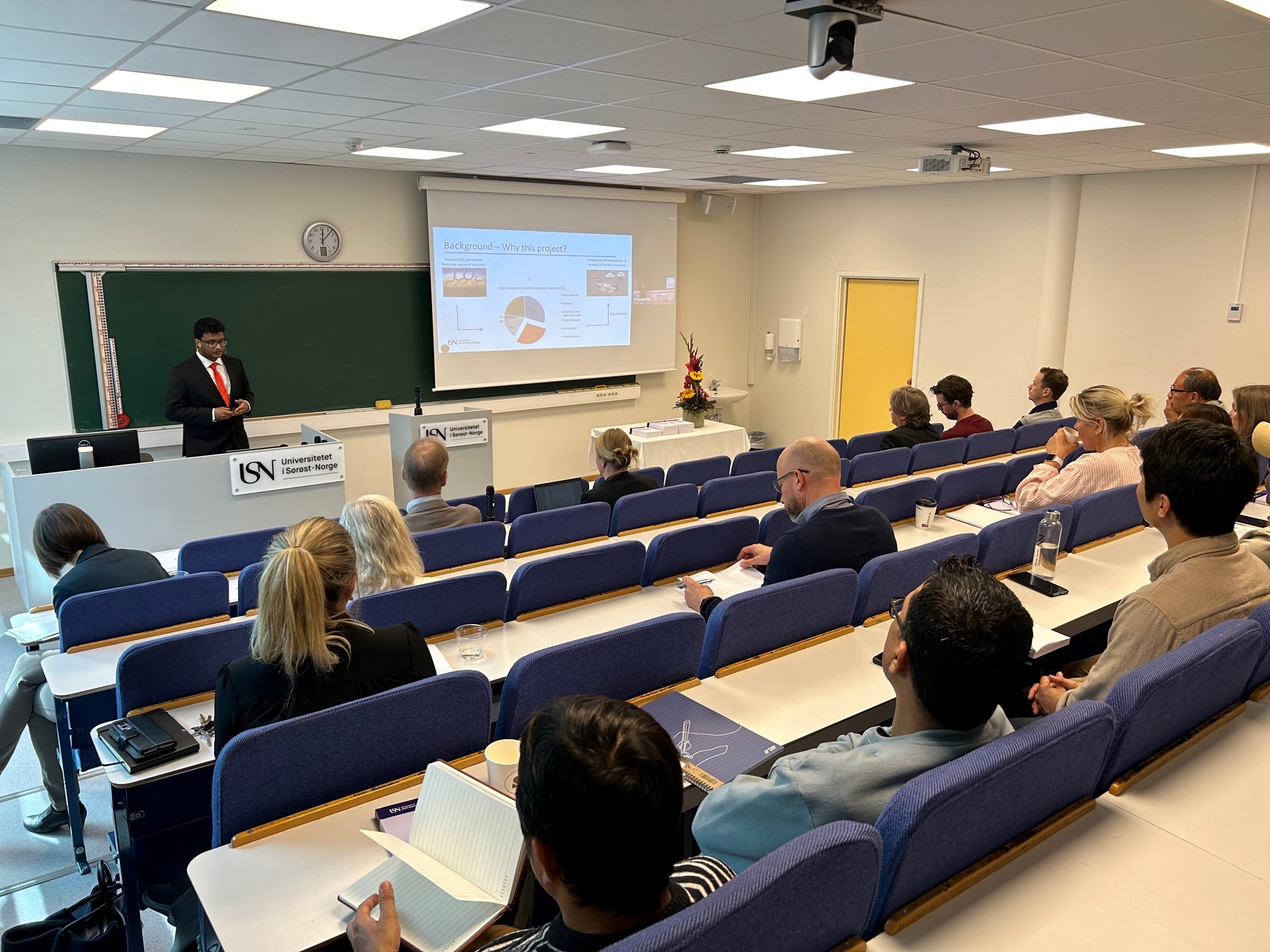 Capture of CO₂ in a new dimension
It is not often within the CLIMIT Demo program that we can announce completion of a new doctoral degree. Ron Jacob has contributed significantly to the ELSE project (Electrified Cement Industry), and the results derived from his work hold relevance for the cement industry.
With Cement in His Blood
Professor Lars-André Tokheim, who has served as Ron's supervisor, has been involved with the cement industry since 1994. He initially worked as a research fellow until 1998, followed by a period as a process engineer and head of the process department at Norcem until 2006. He is currently affiliated with the University of Southeast Norway (USN) and maintains a close collaboration with the cement producer, located only 10 km from the campus.
"When the opportunity arose to secure project funding from CLIMIT for 3.5 years, it was a perfect chance to bring a doctoral student into the project," Tokheim remarks. "Having such a dedicated resource available, someone who could fully commit his time to the project, proved immensely valuable. Ron brought exceptional expertise to our team, elevating the project significantly," he insists. "He is the most brilliant PhD candidate I have mentored. Ron has demonstrated mastery in everything from laboratory work, technical problem solving, process design, modeling, and simulation to the actual writing process," concludes the proud professor.
This is also of grate value to the industry, as they now have access to new findings that can potentially reduce the costs associated with CO2 capture.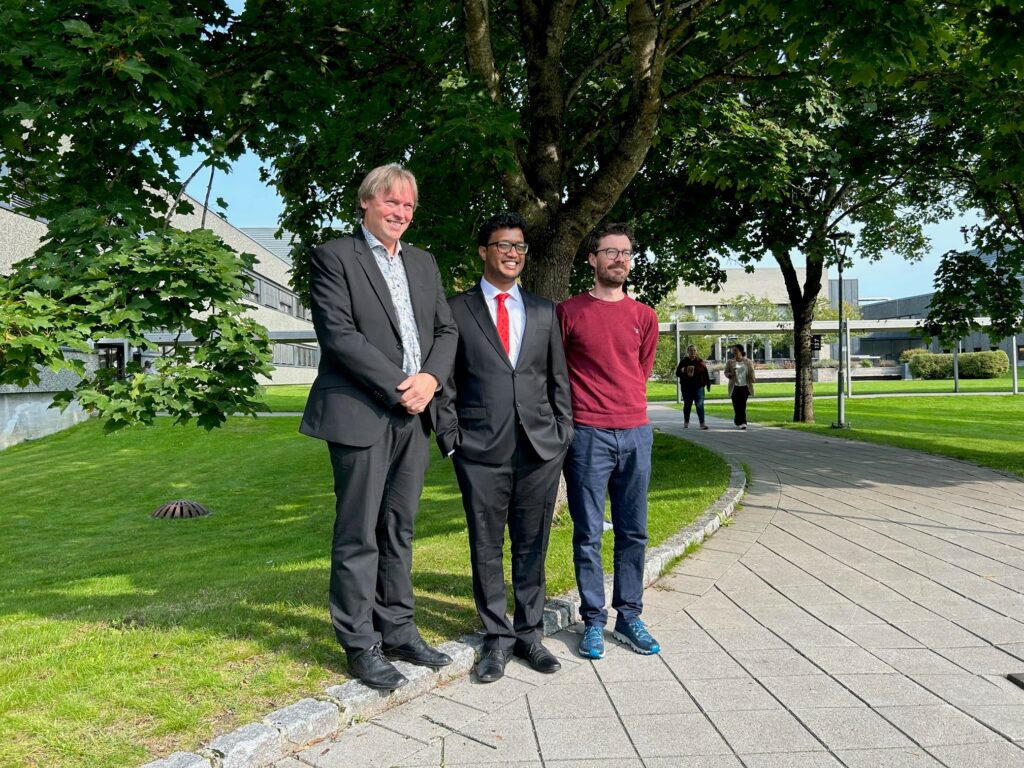 Ron Mangalam Jacob
Originally from: India
Master's Degree: Process Technology at USN in 2017
PhD Degree: August 2023 "CO₂ Capture through Electrified Calcination in Cement Clinker Production"
Employment: Commencing at Hydro, Herøya. His doctorate will prove beneficial in his new role.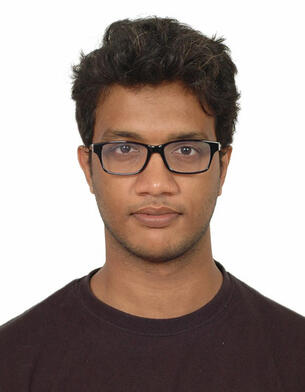 Capable of Capturing More than 78% CO2
Ron's project revolves around the electrification of the calciner plant, which constitutes the primary source of CO2 emissions within a cement kiln. By electrifying the calciner, CO2 emissions from today's combustion is eliminated, resulting in nearly pure CO2 emitted from the kiln. Consequently, this allows for CO2 utilization directly or CO2 transported for storage, without the need for a separate capture facility.
Most of the calcination process occurs in the calciner, and the primary objective of the project was to determine an appropriate design for the electrified reactor. The results demonstrate that the utilization of an electrified calciner instead of a fuel-fired reactor can reduce CO2 emissions by approximately 78%, provided a renewable power source is available. This represents a significant opportunity for all cement industries, potentially allowing for a substantial reduction in the area required for CO2 capture.
"Norcem in Brevik is currently constructing a capture plant based on absorption, which is expected to capture approximately 50% of the CO2 present in the flue gas. We believe that, in the long term, it may be feasible to combine absorption with electrification of the calciner, allowing for the capture of nearly all the CO2 emissions from the cement plant in Brevik. Therefore, this process holds a tremendous potential," remarks Tokheim.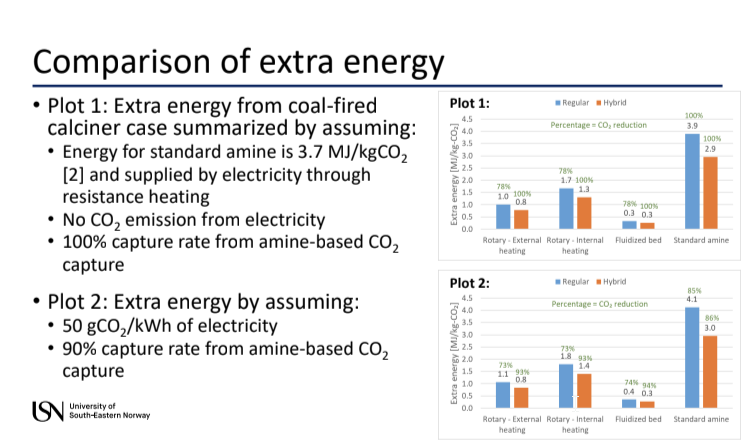 This would not have been possible without the funding from CLIMIT
Christoffer Moen, the project manager in Heidelberg Materials, emphasizes that this project could not have been executed in Norway without the funding provided by CLIMIT. "This project holds significant importance for us, as it is directly linked to our industrial processes – it is a real-world case. The project has laid a solid foundation for Heidelberg Materials' ongoing assessments regarding the technological development of our own factories," Moen asserts.
Electrification of Cement Production (ELSE)
A distinct production model has been developed for the cement clinker, which has been validated against full-scale experimental results. Moreover, studies have been conducted on two different electrified rotary calciners, one featuring internal heating and the other external heating, through both experimental methods and mathematical modelling. The internally heated rotary calciner represents a novel concept developed during this research.
"In my work, it was concluded that a fluidization reactor is best suited for electrification, as it demands less energy than rotary calciners," states Ron. "For potential future endeavors, we propose the construction of an electrified fluidization reactor to conduct high-temperature experiments and validate the promising results obtained in this doctoral work."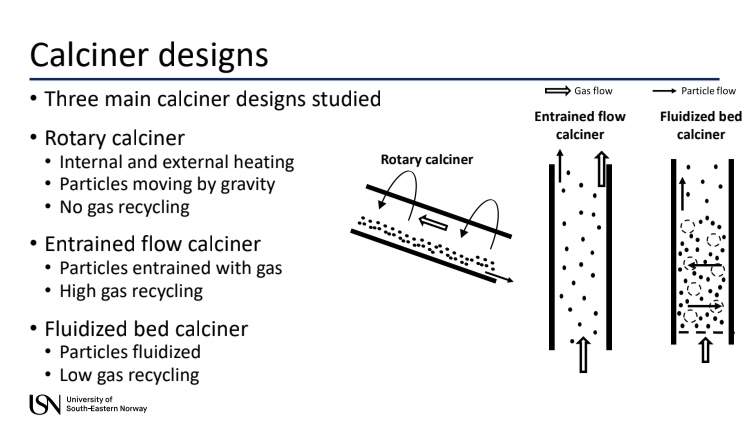 "We are looking forward to the exciting results from the ELSE project and are eager to see how it will progress further," says Jørild Svalestuen, case manager at CLIMIT.
For those interested in more details about the project itself
Literature index
https://drive.google.com/file/d/1vZtXq80QAIKu9Gm1CxxcT6WluGdcEbM_/view?usp=sharing